Solutions for Organizations
Engage every level of your organization in your change initiatives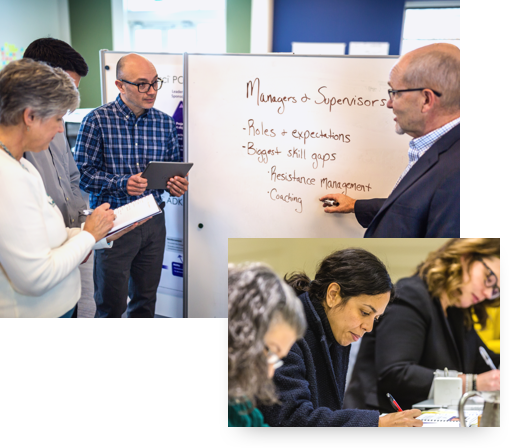 Prosci's Enterprise Training Programs
FOR CHANGE PRACTITIONERS
Change Management Certification Program
An online, instructor-led, interactive, three-day learning experience where participants gain the knowledge, skills and tools to drive successful change initiatives. Participants learn how to apply Prosci's methodology to an existing project, network with other change leaders, and carry their training forward to improve organizational results.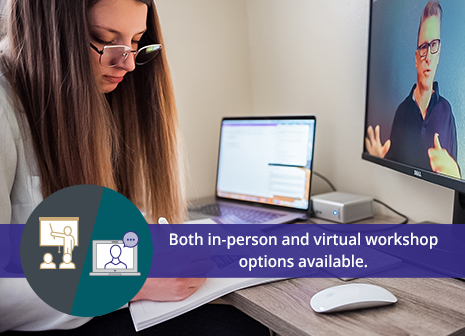 FOR LEADERS & STAKEHOLDER GROUPS
Taking Charge of Change
This one-day experiential learning program provides participants with an understanding of the fundamental concepts and organizational benefits of effective change management. The program applies five tenets of change management to a specific project or change initiative to build awareness and desire for change management.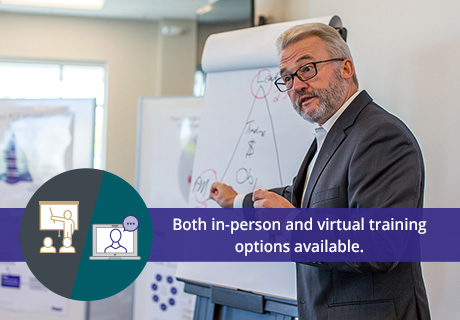 FOR PEOPLE MANAGERS
Leading Your Team Through Change
Managers are essential to instilling healthy change management habits in their employees. We help managers define their role in change and teach them how to be effective change leaders.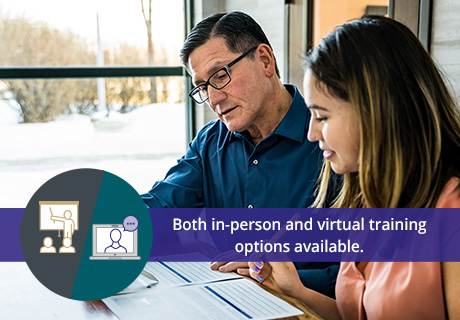 FOR SENIOR LEADERSHIP
Change Management Sponsor Briefing
Effective change starts at the top, which is why we speak to sponsors directly and demonstrate to sponsors and executive members exactly how critical change management is to their continued success.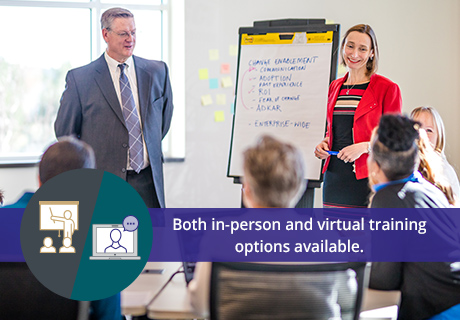 FOR CHANGE DEPLOYMENT LEADERS
Enterprise Change Management Boot Camp
Give your change leaders all that they'll need to build successful change capability in their divisions. Perfect for change management deployment leaders, HR leaders, IT leaders, and anyone else responsible for developing organizational strategies.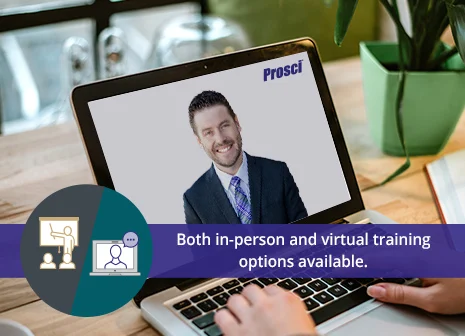 FOR PROJECT MANAGERS
Delivering Project Results Workshop
We help project managers and change leaders speak the same language. We teach them where and how to integrate project management and change management plans, and how to achieve their objectives and deliver on all of their must-win projects.
FOR YOUR EMPLOYEES
Change Management Employee Orientation
Reduce resistance to change by helping employees smoothly transition to your evolving organization. Get your employees on board with the new change initiative by showing them how important they are to making it work.